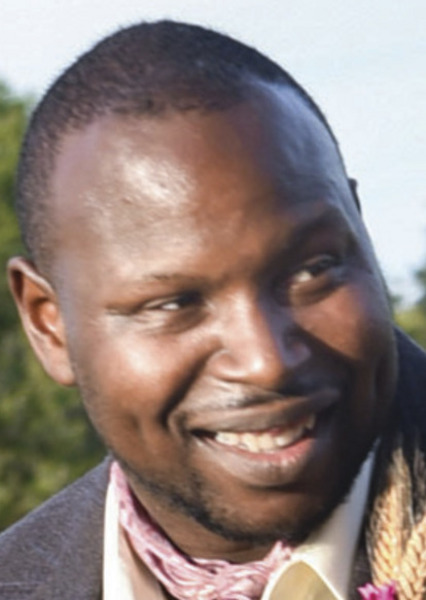 Follow story
Receive email updates when there are changes to this story.
Glen Smith
May 21, 1983 - September 14, 2017
BONHAM Glen Eugene Smith (Boom Boom) was born May 21, 1983, in Paris, Texas, to Gladys Marie Thomas and Glenn Loyd Smith. He was killed Sept. 14, 2017, in Kingston, Okla., in a truck accident at the age of 34.
In second grade, Glen became friends with Jake Shockley. He started spending lots of time in the Shockley home and eventually began to live there full time. Soon he had two families who loved and cared for him. His second set of parents were Larry and Doris Shockley and brothers John, Josh, and Jake Shockley. He had two sisters, Glendalyn Thomas and Tasharron Smith. Glen also had friends all over Bonham. He often visited the downtown fire department and Baker Tire. He was loved for his constant smile and infectious laugh.
Glen graduated from Bonham High School in 2001. After several jobs, Boom found his true passion which was truck driving. He first drove for CR England and at the time of his death, he was transporting fuel for Lucky Petroleum in Denison.
Glen is survived by his two children, daughter Jamie Smith and son Jeremiah Smith of Bonham; his mother, Gladys Thomas; father Glenn Loyd Smith; sisters Glendalyn Thomas and Tasharron Smith, all of Greenville. He is also survived by his second family members, Larry and Doris Shockley; brother Jake Shockley and wife Cara; brother Josh Shockley and wife Angela; brother John Shockley; nephews Aaron and Zach Shockley; and niece Reyleigh Shockley, all of Bonham.
Glen was a special young man who loved the color red and the Philadelphia Eagles. He worked hard, gave more than he got, and loved life. He will be missed by many.
Funeral service will be held at Cooper Sorrells Funeral Home on Thursday, Sept. 21, at 2 p.m. Bro. Jerod Hudson and Bro. Colby Rich will officiate. Interment will follow at Hampton Cemetery. 
The families will have visitation Wednesday, Sept. 20, from 6 to 8 p.m. at the funeral home. 
Pallbearers will be Shalon Thomas, Tyron Leftrick, Jason Mason, Tabyous Grisby, Marvin Randells, and Julio Arguello. Honorary pallbearers will be Stan Baker, Butch Baker, Mike Bowman, and Billy Hughes.
To convey condolences or sign an online registry, visit www.coopersorrells.com.
Published on
September 18, 2017